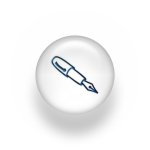 Some thoughts… Especially for the newer members of Kindling
Let me start by saying WELCOME! Congratulations on joining us and taking action.
I have weekly Skype calls with MCP – Mean Crit Partner. In addition to berating each other for not getting enough work done, we also have long involved conversations about the biz.
Recently, MCP pointed out an issue she was seeing with the newer kindling members. She was right.
So here are my thoughts on it, presented with respect, encouragement, and love.
In the last few months, there have has been a sudden influx of new members, which I think is awesome.
What I am seeing however, is a pattern of newer members looking at where they are now and comparing themselves to the successful members who've been at this for over two years.
Obviously, this is a disservice to everyone, especially the newer members. It's very hard to make progress when you are imposing unrealistic expectations on the learning curve and on your own performance.
Also, members are seeing experienced members putting many resources towards advertising… Certainly advertising has its place, but, in this Long Game, you need enough products to make the advertising time worthwhile.
In the long game, this is all about Butt In Chair writing… Producing the widgets you need before you advertise. It is about developing your writing skills. It is about learning to meet readers expectations.
I recently attended a pretty expensive (for me) webinar by Michael Bunker. He used the term *brute force marketing*. His point was that any *brute force marketing* should come AFTER book creation.
For example, Facebook advertising is only gonna be good for… How long? Already we're seeing some major changes.
If you have delayed your BIC time in order to market what you currently have, when the bottom drops out of FB advertising, you will have lost irreplaceable BIC time…
In the Long Game, it's all about reaching critical mass and that can ONLY be done with BIC.
Please note, I'm not saying don't use *brute force marketing*. I am saying to use it ONLY after you have written your daily quota.
What I'm seeing over and over again is the need to understand the ramifications of the Long Game. It's hard. We look at a year's production and think OMG! The fact of the matter is here in the US, Long Game is your lifetime +70 years. In that context, a year's production is a blink of the eye.
So a couple of points to consider while I wrap this up because I need to get back to… BIC
1) BIC/writing comes first ALWAYS!
2) do your research so that you can meet the market's expectations
3) learn to think in Long game assets — content, not Short Game delivery type — eBooks
4) don't be quick to judge success or failure… A series that does not sell now, might find its readers two, three, or even 10 years, from now
5) don't compare yourself, your writing, or your results with anybody else
6) strive to become a better writer with every sentence you write
7) strive to become a more efficient writer with every sentence you write
8) advertising to promote a small number of products, is Short Game thinking, no matter how successful Don't sacrifice Long Game assets, for short term results
9) plan the work and work the plan
10) avoid BSOs (Bright Shiny Objects)
11) don't drop a Long Game plan for short-term results (Note: Select lasted less than a year as a tactic, KU looks to be about the same or less)
If you aren't a member of Kindling, I recommend it as the best fiction writing for profit resource out there… with an AMAZING FaceBook group 😉 Click here to check it out. It's worth every penny!