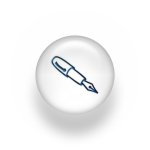 Discouraged? Some thoughts…
When working as a *creative*, one of the hardest tasks is managing our individual and personal expectations… Some days we are confident, some days we are convinced we suck and everything we touch sucks more, and some days we say FTITCTAJ… (F*** Them if they Can't Take a Joke)
A large part of what I learned in grad school working on my MFA was that this IS reality… and it will always be reality…
The sooner we each learn to *manage it*, the better off we'll be…
Here are some ideas that have worked for me
1) Understand that there is no rhyme or reason to it, acknowledge it, and then work around it
Example – when I was freelancing, at least twice a year I had to send out resumes/applications/portfolio packages. I made myself put together my mailing list over several days… making sure that I added theatres to the list on days when I was tentative, days I was confident, and days when I didn't give a Flying YouKnowWhat…
If I had only done it on tentative days, I would have severely limited my options…
2) It is very easy to focus on what you NEED to learn and overlook all that you HAVE learned… spend some time reminding yourself of the incredible progress you have made so far
3) Create a reasonable and realistic schedule. When you're working for yourself, it's very easy to get overwhelmed and allow time to slip away.
Set deadlines, offer yourself rewards…
The key here is to be realistic. What would you ask of an employee? Pretend you are your own employee.
4) Sometimes it helps to give into those feelings of inadequacy. Set the timer. Allow yourself wallow time, but limit it. Two or three minutes is more than enough. Then, back to work.
5) Try to understand what the triggers may be for these negative feelings. Often, once you've identified them, it's easy to laugh and move on. Maybe when you hit a portion of your book that you're not sure of, this is one of your triggers.
If you know that, it's going to be much easier to work past that.
6) Don't focus on everything you have to learn. Put yourself on an education diet. Stop reading all those writing books… Work out a viable percentage. For instance, one writing book for every 10 fiction books in your genre.
7) Manage your need for improvement. Choose one element per book to focus on. Choose one part of the process for several books in a row. Don't try to learn everything at once. That isn't a realistic expectation for any of us.
8) Be aware that with every writing session you complete, and every book that you publish, what you have learned will change and what you need to work on will change. This is an ongoing process, try to be flexible.
9) Don't buy into the Talent Myth.
Success in any creative field is made up of two components: perseverance and talent.
If we take each one and rate it as low, medium and high, and then combine them, there is a clear pattern.
High perseverance and low talent equal success
Medium perseverance and medium talent equal success
High talent and low perseverance equals failure
In my graduate school, all of the undergraduates had to either audition or interview in order to be accepted. The very sad thing was we could pretty much predict who was not going to make it through the program.
And you know who those were?
They were the highly talented ones… Because they never learned how to persevere. Most of us are gonna fall somewhere in the high perseverance and low talent range or medium perseverance and medium talent range. And that's a good thing.
The brutal reality is perseverance will almost always trump talent.
That's why all of the jokes about showing up. If you don't show up, it isn't gonna happen.
Final thoughts — Is this easy? No, it isn't, but right now we have been given an unbelievable opportunity…
We can write stories and get them directly to the readers. This has never happened before…
The financial opportunities here are amazing, but only if we can focus on what's important.
You can't sell what doesn't exist.
Write your books.
Write smart.
Put out the best book you can with every book.
Publish it and move onto the next one, making it better than the one before.
Now… Win One for the Gipper!