Doubts, Commonsense, and One Last Chance
Hello my fellow writers,
Let me start with a haiku, because this is my new favorite mode of procrastination <very big grin>
Gray day at the beach.

It is gray here, too, so why

Am I not writing?
Now… on to the email 😉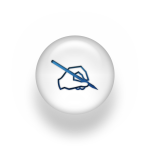 DOUBTS
I just got off a Saturday morning Skype call with Mean Crit Partner. As always, we discussed a myriad of topics, from writing issues to our weekend plans.
Today, one of the things we discussed was how much trouble many folks have accepting the opportunities afforded by Indie Pubbing.
I think a lot of folks hear about the success other writers are having, but for what ever reason, deep inside they don't believe it's possible.
It might be as simple as an unconscious belief in that old saw that authors will only earn $500 in her lifetime. Note, feel free to insert whatever absurdly small number you want in that sentence.
In any event, whatever the reason, you owe it to yourself to watch Michael B Shreeve as he proves it can be done. I watched him do it in 2014. Now he's doing it in front of an audience. Watch it.
He has started posting his emails to his blog, so you can watch him without signing up to his list, but be aware, sometimes there is a delay before they are posted.
*****
COMMONSENSE
Do yourself a favor, use a pen name.
Geoff Shaw recommends this and I totally concur.
I have a young friend in dire financial straits. He can write, but he can't let go of the fact that he first published under his real name. He has fans from his years writing fanfic, and some of them are clamoring for him to finish the next book in his series. It's been over a year, at this point the series isn't selling it all, and he's unwilling to move on to a good market-based idea he has.
Because, you know, they are waiting…
I keep saying, finish the book, just not right now. Get yourself out of your financial hole by writing to market and do that now.
I think there are a couple of things in play here, one of them being the issue that I discussed in the previous section called Doubts, and the other is working past his ego and writing to market to earn the money he desperately needs.
Use a pen name.
You can always out yourself later if it make strategic sense. What you can't do is put it back in the tube.
*****
ONE LAST CHANCE
Periodically, I give serious thought to creating a new product aimed at writers. I enjoy the intellectual challenge of creating the product, but more, I enjoy the idea of helping people. However, I quickly talk myself out of it, simply because at this point my time is better spent writing fiction.
As you all know I've spent the last week promoting David Lee Martin's LESSONS FROM THE TRENCHES. It's good. And it ties in with the topics in this email. If the $17 is a no-brainer for you, I highly recommend it.
When he first told me about it last week, he planned to leave it available at the end of this week and simply raise the price to $37. I was fine with that, because I still feel it's worth the investment at $37.
However, a couple of days ago he announced to his affiliates that he plans to pull the product completely on Sunday.
His reason — keeping an eye on sales and offering support is just taking too much time from his fiction.
I understand completely. Since my email to you om Monday, I've been checking my email far more often than usual, simply to make sure that there haven't been any problems. My fiction writing time is been affected and I'm just an affiliate.
So, if you'd been fence sitting, this is the time to grab it.
If you've decided against it or you've decided you simply can't afford it, don't stress. Is the information valuable? Absolutely. Is it a make or break it? Nope.
The ONLY break it is NOT WRITING. ;- )
What it does do, on several levels, is answer the DOUBTS I discussed at the beginning of this email.
Now, after a closing haiku (because I really am procrastinating) I need to get back to work.
I have much to do.
For the most part, it is fun,
Why procrastinate?